Being a California native, it's easy for me to take for granted the natural beauty and diversity that surround me. From the snow-capped peaks of the Sierra Nevada mountains to the sand swept dunes of the Mojave Desert, Californians are spoiled by a cornucopia of indigenous ecology. And perhaps the most constant, most massive, and least understood of all these natural wonders is the huge body of water that forms our western border: the Pacific Ocean.
The Pacific has been "my" ocean my entire life. As a kid, my family vacationed in Pismo Beach every August – our one small window of opportunity to get away between the growing and harvest seasons on our family farm. As a young adult, I worked and went to school in San Luis Obispo, just a stone's throw from the beaches and headlands of the Central Coast. However, it wasn't until I moved down to Southern California – and started working at Blue Pacific – that I really connected with this ocean that I have lived near, and loved, so much.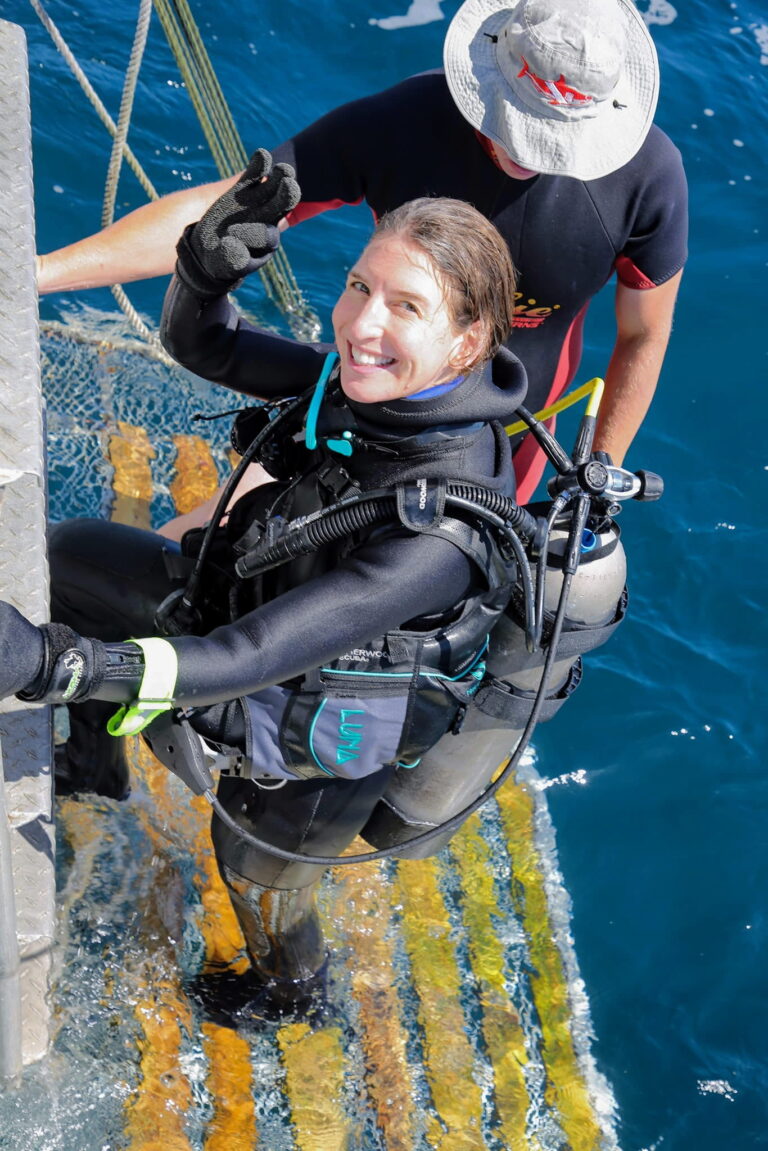 One of the first things I did when I moved to SoCal was to renew my SCUBA certification. As an open water diver, I see firsthand the human impact on the Pacific. Aside from the bits of "topside" flotsam and jetsam (aka trash) that litter the sea floor, there is storm drain runoff that contributes to poor visibility and algae blooms, and steadily rising ocean temperatures that bring tropical fish and sea life into what were once foreign waters. No matter what side of the climate change argument you land on, one thing is certain: the change to my beloved Pacific, in just my lifetime, is beyond significant.
Being part of change – change for good! – inspires me to take both a personal and community approach to protecting the Pacific. My personal mission is to raise awareness through my favorite art medium, photography. My community involvement includes participating in beach clean-ups with Blue Pacific through Heal the Bay and ocean awareness through my local SCUBA diving club.
When it comes to protecting a shared resource, every little bit of awareness helps. The Pacific Ocean is huge, but it is deceptively fragile. Every tiny grain of sand that once belonged to a massive cliff reminds me of this. I am proud that I can be part of my ocean's sustainable future, not just on my own but through Blue Pacific, too.