Hispanic Heritage Month wraps up on October 15th, but we can't stop thinking about Hispanic flavor! In recognition of the culinary contributions of Hispanic and LatinX people from around the world and over the years, we ran a survey to see which Hispanic flavors consumers love best. The results were as tasty as they were surprising! With no further ado, we present our Top 15 Hispanic Fruit & Sweet Flavors, as chosen by 500+ U.S. consumers.
Viva sabor, the people have spoken! Read on to learn about these trending Hispanic flavors.
1. Cinnamon Churro
What's not to love about a crispy-fried wand of sweet dough, sprinkled with cinnamon sugar and served piping hot? Although the exact origin of the churro is unknown, it has close associations with Hispanic culture around the world. From fiestas to football games, and from fair food to fast food, the humble churro tops our list of Popular Hispanic Flavors!
Request a sample of CINNAMON CHURRO flavor
2. Chile Lime Mango
Mango flavor is a mainstay in Hispanic food and beverages, showing up in salsas, candies, cocktails, salads, soft drinks, and so much more. Blue Pacific offers many varietal mango flavors, including the popular Tommy Atkins and Alphonso. The mango's creamy, sweet flavor is the perfect companion to the spicy kick of chile pepper and the zesty tang of lime. This flavor trilogy (one of Mexico's most popular!) is quickly gaining mass appeal in the United States.
Request a sample of CHILE LIME MANGO flavor
3. Margarita
It's 5 o'clock somewhere…and margaritas are poured everywhere! Not originally from Mexico but forever linked to Mexican culture, the margarita is the most popular beverage on our Hispanic flavor list. Lime, tequila, sugar, salt, and sometimes a splash of orange combine to make a beverage that has a little something for everyone. However, not everyone (or every product) wants a boozy kick, which is why our non-alcoholic margarita flavor is perfect for spirit-free applications.
Request a sample of NON-ALCOHOLIC MARGARITA flavor
4. Pineapple
This tropical fruit is a favorite around the world, and why not? To bite into a fresh slice of pineapple is to know the nectar of the heavens. Juicy, sweet, and intensely aromatic, pineapple is a favorite flavor for aguas frescas, Hispanic candies, and paletas. It also plays a starring role in the piña colada, which is #6 on the list. Few tropical flavors have as much mass appeal – or as many uses – as the pineapple. What will you use it for?
Request a sample of PINEAPPLE flavor
5. Tres Leches Cake
Tres Leches translates to "Three Milks," which is an appropriate name for this buttery sponge cake soaked in sweetened condensed milk, evaporated milk, and heavy cream. Tres leches cake is very popular in Central and South America, especially Nicaragua. It has comforting milky-sweet, buttery and light caramel notes that consumers love. Try tres leches flavor in an ice cream, pudding, cookie, or even a milk stout or cream liqueur for a new twist on classic comfort food flavors.
Request a sample of TRES LECHES flavor
6. Piña Colada
Few trips to the tropics are complete without toes in warm sand and a frosty cold piña colada in hand. This iconic cocktail of coconut, lime, pineapple and rum originated in Puerto Rico before finding its way across the Caribbean to the Americas. What can you add piña colada flavor to? More than you may think! From oatmilk lattes to energy drinks, and protein shakes to gluten free cakes, our non-alcoholic piña colada flavor can add a refreshing taste of Hispanic heritage to today's top products.
Request a sample of PINA COLADA flavor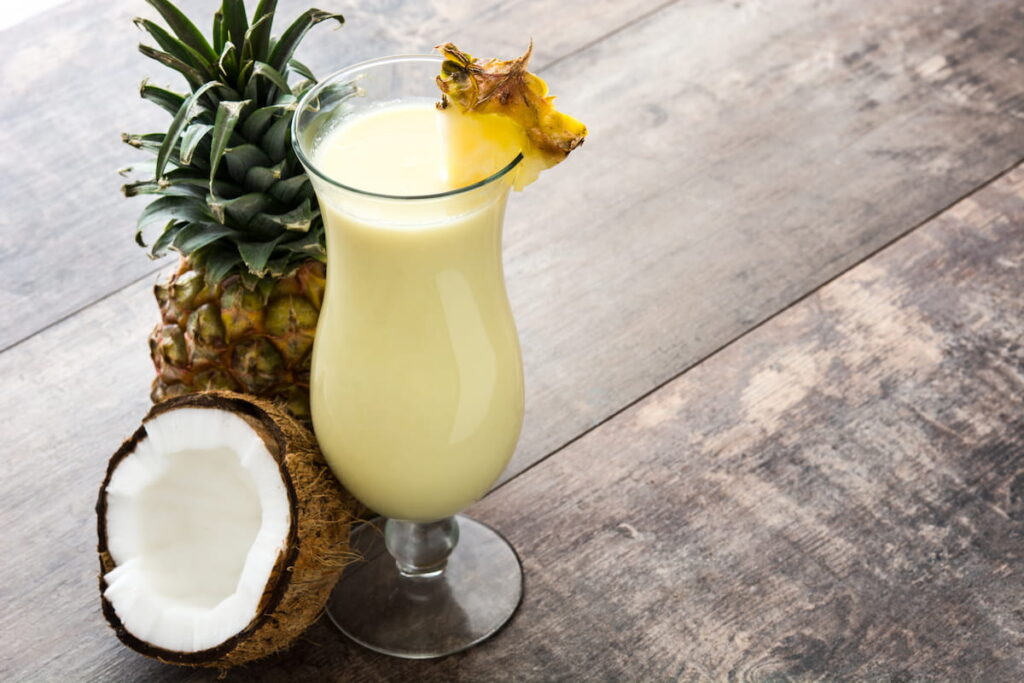 7. Baked Apple Empanadas
Next on the list are apple empanadas, which to the US consumer bear a striking resemblance to apple pie. These fruit turnovers trace their Hispanic origin to the Spaniards, who brought both their recipe and apple seeds with them to the Americas over 500 years ago. Empanadas consist of apple cinnamon filling tucked into a pocket of flaky-sweet dough and are fried in oil to create a golden brown, crispy crust. Consumers are falling in love with these fruity handheld pastries, both for their convenience and their cross-cultural appeal. We love adding natural apple empanada flavor to candy or yogurt, where it elevates familiar flavor cues to a fresh new level.
Request a sample of BAKED APPLE EMPANADA flavor
8. Flan
What happens when sugar, milk, eggs, and vanilla mix? A deliciously creamy caramel custard is born! Flan, the quintessential dessert of Spain and Latin America, owes its popularity to its rich milk caramel flavor and that luscious, silky texture. Flan flavor differs from dulce de leche flavor by its custard component, which adds richness and rounds out the milk and caramel notes. That custard profile makes flan flavor especially suited for dairy applications, such as yogurt, ice cream, and cheesecake. We're still dreaming of a flan flavored eggnog with apple brandy – maybe you'll do us the honors?
Request a sample of FLAN flavor
9. Mojito
Ahhh, the refreshing mojito. No other cocktail has taken mint and lime to such lofty heights! Born in Havana, Cuba, the mojito is one of the most beloved Hispanic beverages. A 2016 international market survey listed the mojito as the most popular cocktail in Britain and France, and if it weren't for the trusty margarita, it would probably be the most popular in the U.S., too! The alcohol-free beverage trend has generated fresh interest in zero proof beer, wine, and cocktail flavors. Our non-alcoholic mojito flavor is perfect for adding classic cocktail flavor to food and beverage applications – but without the booze. Isn't that refreshing?
Request a sample of NON-ALCOHOLIC MOJITO flavor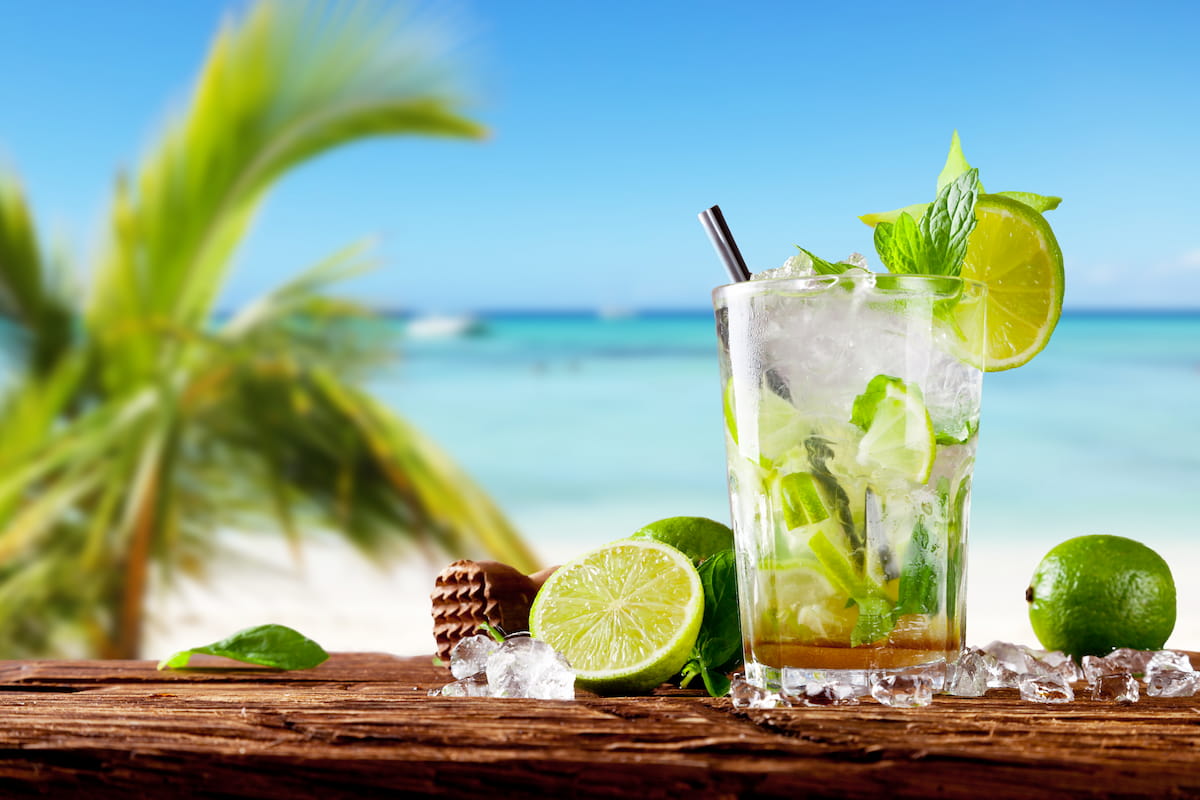 10. Mexican Hot Chocolate
Sugar and spice, when added to creamy hot chocolate, is incredibly nice! Coming up #10 on our Popular Hispanic Flavors list is Mexican Hot Chocolate, which takes us back to the Mayan origins of this world-famous drink. The original xocōlātl was neither hot nor sweet – instead, it gained a spicy kick from the addition of chili peppers to the ground cocoa nibs. Over time, milk, sugar, and cinnamon were added to the mix, creating the Mexican Hot Chocolate that we know and love today. A dash of natural Mexican Hot Chocolate flavor can add a fun Hispanic twist to just about anything, from bourbon to bacon and from cupcakes to plant-based milkshakes. We love how Mexican Hot Chocolate brings a taste of Hispanic heritage to everything it touches.
Request a sample of MEXICAN HOT CHOCOLATE flavor
11. Arroz con Leche
The direct translation of arroz con leche is "rice with milk," which are the two main ingredients for this simple dessert. Known throughout the world as rice pudding, the Mexican version incorporates cinnamon, three types of milk, and occasionally raisins and lime. The wholesome, sweet nuances of arroz con leche flavor immediately evoke warm, gauzy memories of abuelita's kitchen. The worldwide popularity of rice pudding – it's a comfort food staple across Asia, Europe, and the Americas – ensures that arroz con leche flavor will stir familiar emotions in pretty much every consumer. Try it and see what it stirs in you!
Request a sample of ARROZ CON LECHE flavor
12. Horchata
If arroz con leche is Hispanic comfort food, then horchata most certainly occupies the place of comfort drink. This satisfying combination of milk, rice, almonds, cinnamon, and vanilla is on the menu at nearly every Mexican restaurant. Horchata is the happiest of flavors, conjuring up sweet memories of childhood and fiestas. If you need a "vanilla" flavor that is more than vanilla extract, horchata flavor with its nutty and spice notes is just the thing to take your food or beverage to the next level. We love how it works in both dairy and plant-based applications. Come to think of it, a mango horchata smoothie would be pretty tasty, too!
Request a sample of HORCHATA flavor
13. Guava
A trip to a Mexican aguas fresca stand will greet you with large glass jugs filled with rainbow-hued juices. That pink one? It's most likely guava, a tropical fruit that tastes like a cross between strawberry and pear. Guava flavor is a favorite for Mexican beverages, desserts, and candies and is sometimes blended with strawberry for added fruity complexity. We love using guava flavor on its own, or to add a touch of the tropics to mixed fruit, bakery, confectionary, and dairy flavor blends. Guava has global appeal and adapts easily to a broad variety of ethnic and fusion cuisines.
Request a sample of GUAVA flavor
14. Hibiscus
Hibiscus, or "jamaica" in Spanish, is the flower of the tropical bush that bears its name. In Mexico it is used in juices and teas, both for its intense ruby red color and cherry tart, fruity flavor. Hibiscus flavor has become increasingly popular as consumer tastes evolve to embrace multicultural flavors and botanical extracts. Some innovative uses for hibiscus include non-alcoholic mocktails, squeezable fruit purees, and nutritional gummies. Natural hibiscus flavor can be used on its own or with other fruits and botanicals to add a subtle floral note.
Request a sample of HIBISCUS flavor
15. Tamarind
Last – but certainly not least! – on our Popular Hispanic Flavors list is tamarind. This fruit combines the bright notes of citrus (think lemon) with sweet (caramel) and fruity (apricot) cues. It's a beguiling flavor that has long been a favorite not only among Hispanics, but Southeast Asian, African, and Middle Eastern people as well. But why is tamarind flavor not more popular in the United States, you ask? Oh believe us, this funny looking little fruit is perched on the precipice of greatness. Tangy tamarind is an exciting flavor whose time has truly come!
Request a sample of TAMARIND flavor
---
Hispanic Flavor Specialists
International flavors are driving consumer preference more than ever before. In fact, our consumer research studies consistently show ethnic flavor options to be a top driver for Gen Z food and beverage purchases. Blue Pacific specializes in crafting authentic Hispanic-inspired flavors, such as strawberry guava flavor, hibiscus flavor, jicama flavor, horchata flavor, and dulce de leche flavor – among many others! Our experience in beverage formulation, combined with our passion for natural and organic flavor, can help you create products with global appeal. Contact us today to request samples of your favorite Hispanic-inspired flavors!