With their gorgeous yellow color and bright citrus flavor, lemons bring a touch of sunshine wherever they go. It's fitting that Southern California's lemon season starts right at the tail end of winter – their cheery hue seems to harken the arrival of the warm sunny days ahead of us. In honor of the lemon harvest, we're sharing a bit of lemon love! Read on for some zesty lemon tips and a lemon themed menu featuring a few of our employees' favorite lemon recipes.
Common Culinary Uses for Lemons
Lemons are a staple fruit for cultures around the world. These tart yellow citrus fruits are a fabulous natural flavoring agent that enhance everything from desserts to savory dishes. Lemons are also available in the store year-round, so you don't have to wait for them to come into season to enjoy some delicious lemon flavor! One of the beautiful things about cooking with lemons is that they're so versatile. They bring a zesty pop of citrus flavor to meats and a refreshing tartness to baked goods. Lemon juice does wonders for tenderizing meat and fish. It can also cure and preserve low acid-high protein foods, as in the case of ceviche in which fish or shellfish are "cooked" in a lemon juice solution.
Whether used to impart bold citrus flavor or a hint of acidity, lemon juice is a refreshingly tart addition to salad dressings, dips, syrups, and sauces. Lemons are the star of the show in lemon curd and lemonade – as well as lending limoncello flavor its zesty edge. A twist of lemon or two makes an attractive garnish for mixed drinks, and lemon slices are always inviting when submerged in a pitcher of iced tea. Although lemon juice is most often used in recipes, we'd be remiss not to mention the fragrant rind! Aromatic citrus oils are concentrated in the zest, which is the outermost layer of the fruit's peel (the colorful part, before the bitter white inner pith). Lemon zest makes a perfect topping for cookies, muffins, and other baked goods, as well as a flavorful ingredient in marinades and sauces. Truly, there are endless uses for lemon's amazing natural flavor.
Which to Choose? Lisbon, Eureka, or Meyer?
FYI: Not all lemon flavor is the same! Although there are many varieties of lemons, the three most common ones you'll find at the store are Lisbon, Eureka, and Meyer. Lisbon and Eureka lemons have a similar flavor; they're pungently sour and mouth-puckering, with a hint of pithy bitterness. Both are large in size, ovular, with thick bright yellow skins that are perfect for zesting. Since they're so similar in flavor, the two varieties are often used interchangeably in recipes. They do have some differences though. Lisbon lemons are smoother in appearance and tend to contain a bit more juice, while Eureka lemons have a knobbier appearance and a slightly thicker rind.
Meyer lemons are round and significantly smaller than either Lisbons or Eurekas, with a distinct orangey-yellow rind. Those features alone should be enough to hint that the Meyer lemon is in a class of its own! The real magic of the Meyer lemon though is its pure lemon flavor. Unlike Lisbon and Eureka lemons, Meyer lemons have a subtle sweet sourness; they're less acidic, so they can be more readily enjoyed raw. Their low acidity is also why more of the flavor we associate with lemons can shine through. Even the rinds smell differently, wafting subtle hints of a spicy bergamot-like fragrance that's deeply intoxicating.
So what makes Meyer lemons so unique? Ironically enough, the variety with the most lemony flavor isn't a true lemon! They're actually a hybrid between lemons and mandarin oranges, which explains much about their small size, orange-colored skin, and round shape – as well as the lower acidity levels. Their season is typically November through March, ending right when Lisbons and Eurekas are reaching their peak production.
Now that you know a little more about these varieties, it's time to enjoy some delicious organic lemon flavor! Here are a few recipes to try that really spotlight lemon's versatility and amazing ability to transform whatever it touches. We hope you enjoy them!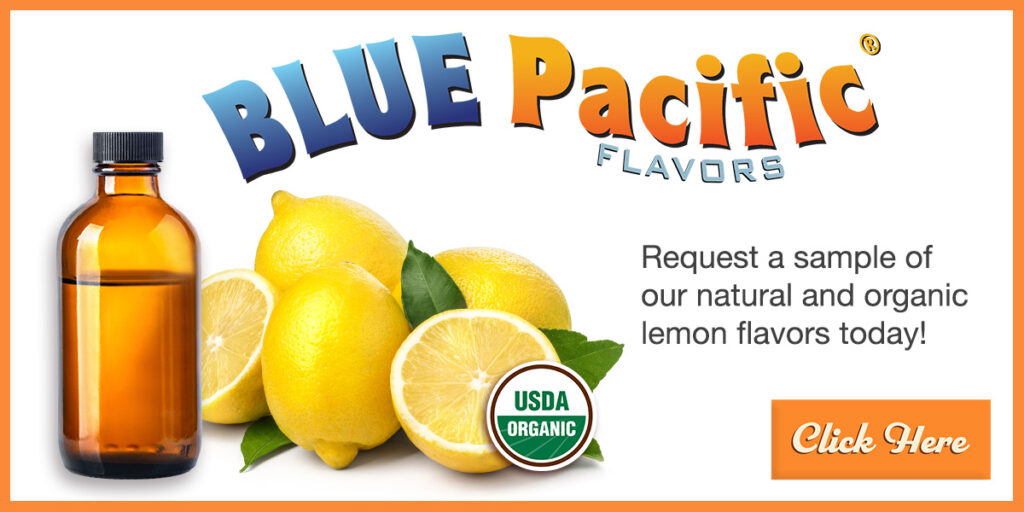 References
1. A Complete Guide to Lemon Uses in Cooking. Went Here 8 This. https://www.wenthere8this.com/lemon-guide/
2. Eureka Lemon and Lisbon Lemon: Kitchen Basics. (2007, February 1). Harvest to Table. https://harvesttotable.com/eureka_lemon_and_lisbon_lemon
3. What Is the Difference Between Meyer Lemons and Regular Lemons? (2020, December 8). Greatist. https://greatist.com/eat/what-is-the-difference-between-meyer-lemons-and-regular-lemons#2