Baseball is, without a doubt, an American tradition! Few summers are complete without a trip to the local ballpark to watch a game, cheer on the players, and savor the flavor of concession stand snacks. No matter where you travel in the United States, you're bound to find a stadium with a selection of local, over-the-top game day specialities, such as the breath-defying Gilroy Garlic Fries of San Francisco's AT&T Park, or the wondrous Chicken and Waffle Cone served up at Houston's Minute Maid Park. These modern food and beverage offerings keep fans interested and engaged, but they simply can't replace a few tried-and-true classics.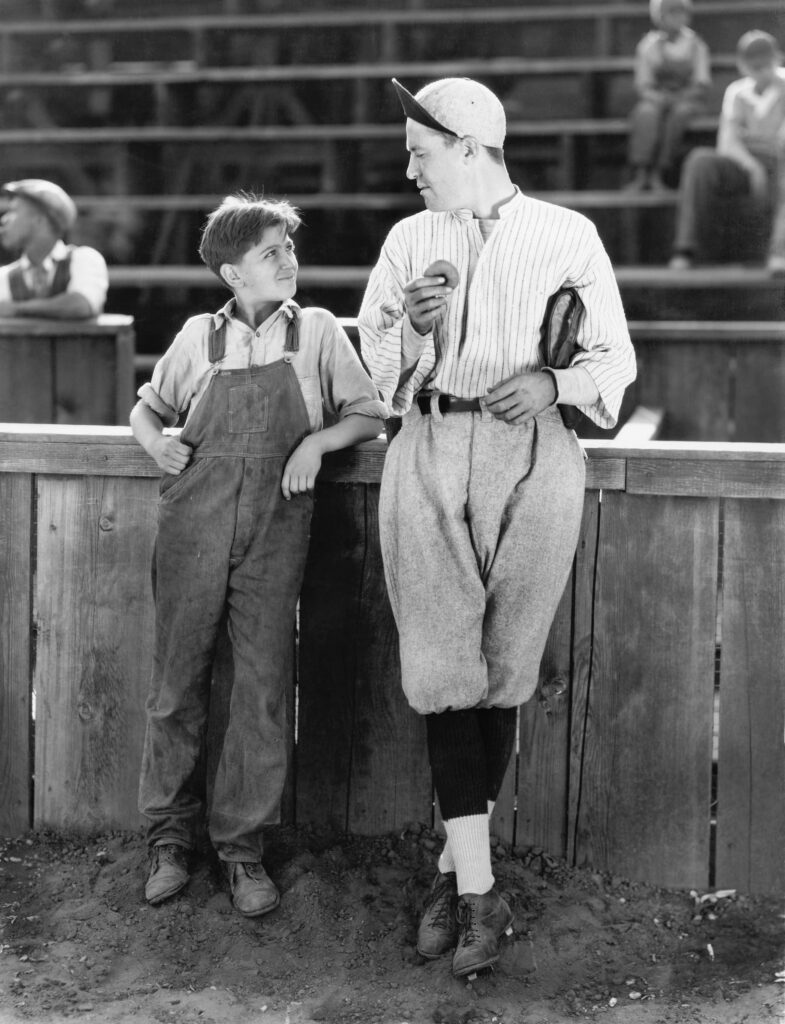 Batter up! Here's a list of our favorite ballpark flavors, from the early days of baseball to today. We hope it brings back great memories of sports, laughter, and carefree days spent with family and friends.
Caramel Corn & Peanuts
Could we start this list of classic ballpark flavors with anything other than Cracker Jack? This is perhaps one of the most enduring snack foods associated with American baseball, and a flavor legend in its own right. Cracker Jack was introduced by F. W. Rueckheim in 1893 at the World's Columbian Exposition in Chicago, but wasn't sold at a major league ballpark until 1907. Then, in 1908, Jack Norworth penned the song "Take Me Out to the Ball Game" and famously mentioned it in his lyrics. From then on, Cracker Jack and baseball games have been indelibly linked, with Norworth's song still faithfully sung during the seventh inning stretch of nearly every baseball game – from Little League to the Major Leagues.
It's easy to love Cracker Jack flavor. The combination of popcorn coated in sweet caramel and tangy, slightly sulfury molasses with the roasted, nutty crunch of peanuts is…delightful! While many snacks have come and gone from ballpark concession stands, caramel corn flavor will ALWAYS have a place at home plate (and in our flavor portfolio).
Cotton Candy
Cotton candy is perhaps the ultimate game day extravagance – something Mom and Dad would NEVER buy at the grocery store, but a treat they might indulge their children in as part of the ballpark experience. Made from heating liquified sugar and spinning it through tiny holes to create lightly caramelized "threads," cotton candy is a simple sweet flavor that screams "today is SPECIAL!" That wondrous moment when the fluffy cloud floats into our mouths and, like magic, immediately melts on the tongue in a sweet mist of syrup is what we strive to capture in our natural cotton candy flavor. Thank goodness for baseball games and the opportunities they provide to enjoy this memorable summer snack.
Beer & Pretzels
If ever a classic baseball food and beverage pairing existed, it would be these two: Beer and Pretzels. The all-star synergy of a cold, malty, slightly bitter ale with a hot, toasty, very salty pretzel makes this relationship a home run. Whether bleacher section or box seat, beer and pretzels seem to make their way into the hands of pretty much every baseball fan (the adult ones, anyway!). We can't imagine a baseball game without these two classic flavors, and have both a natural beer flavor and a natural pretzel flavor in our portfolio. It may sound crazy but…what about a beer and pretzel flavored ice cream, or beer and pretzel flavored cupcakes? You'll never know if you have a strikeout – or a home run! – unless you try it out. Request a sample and we'll send you flavors so you can take a swing at it.
Lemon Ice
Lemon ice…it's like lemonade, but a little colder and a lot stickier, and you can eat it with a spoon which is super cool. On a sunny day in the stands, what's not to love about a chilled cup of sweet citrus joy? Similar to a granita, the flavor of lemon ice is refreshingly zesty, like a twist of lemon peel mixed with a lemon drop candy, and its taste is the perfect balance of sweet sugar and tangy acidity. It's very much like a limoncello, but without the alcohol. We love it so much that we created our own lemon ice natural flavor to enjoy all of the time. It's the zingy side of ballpark snack food, and brings fruit flavor to our list of major league favorites.
Churros
You just KNOW you are at a baseball game when you smell the delicious fragrance of cinnamon sugar and fried dough wafting through the stands. Whether you are at a ballpark or the county fair, hot churros emit the distinct perfume of summer fun! It's no wonder that churro flavor is a favorite of kids and adults around the world. In fact, the churro itself is reputed to have originated in China, Spain, or Portugal (and perhaps, in a parallel universe, belongs to all three cultures and several more). No matter where churros come from, you can always find them piping hot and coated in sticky cinnamon goodness at a baseball game. Cinnamon flavor is the calling card of a perfect churro, and we have many to choose from to help you create the game day taste you love.
Soft Serve Ice Cream
Since most baseball games are played in spring, summer, and the warmer days of fall, it's a natural choice to have soft serve ice cream on the menu. In the early 70's, along came the perfect bowl to hold the creamy confection: commemorative plastic baseball helmets! Printed with the logos of Major League teams, sponsors, and slogans, this clever marketing tool turned an already favorite dessert into an irresistible experience. The hats are easy to hold while sitting in the stands (and, conveniently, hold more ice cream), so no wonder they caught on so well with baseball fans. Whether swirled into a helmet, bowl, or waffle cone, we can't imagine a ball game without this chocolate and vanilla flavored frozen dessert. Our sustainably sourced Kilimanjaro Vanilla is a natural choice for soft serve ice cream. Hats off to this creamy ballpark treat chock full of major league flavor!
Looking For Big League Flavor?
Blue Pacific has a passion for preserving flavor memories. Our ballpark-inspired natural and organic flavors can help bring a taste of America's favorite pastime to your food and beverage products. Contact us today to find out how you can bring Big League Flavor to your next project!
References
1. How Did Cracker Jack Become Synonymous with Baseball? Webber, Roxanne. (2017, April 5). Chowhound. https://www.chowhound.com/food-news/55020/how-did-cracker-jack-become-synonymous-with-baseball
2. The Complex Origins of Beloved Churros. Randolph, Mike. (2020, June 7). BBC Travel. http://www.bbc.com/travel/story/20200616-the-complex-origins-of-beloved-churros
3. Cotton Candy. (2021, April 1). Wikipedia. https://en.wikipedia.org/wiki/Cotton_candy