1959
Globe Extracts founded by David Wilkes in Brooklyn, NY
1963
Donald Wilkes (with twin brother Stephen) gets his first taste of the family business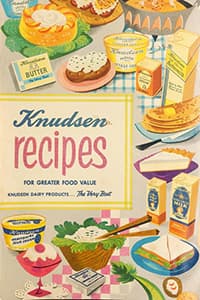 1981
Globe Extracts acquired by Knudsen Dairy Corporation
1987
Donald Wilkes acquires Globe Extracts from Knudsen Dairy bankruptcy
1989
Globe Extracts acquired by Borthwicks LLC
Donald Wilkes named President of Borthwicks USA
1992
Donald Wilkes leaves Borthwicks
Wilkes and Associates, Inc. is founded
1993
Blue Pacific Flavors founded by Donald Wilkes in Santa Monica, CA
1994
Blue Pacific expands operations to Irwindale facility
1995
Blue Pacific expands export sales to China through Hong Kong
Korea sales office established
1998
Blue Pacific expands operations to City of Industry facility
2000
Organic flavors portfolio is introduced
Malaysia sales office established
2005
Blue Pacific Flavors China is founded in Suzhou, China
2015
Blue Pacific Philippines incorporated and sales office opened
2017
Blue Pacific completes a multi-million dollar flavor and applications lab expansion
2018
Specialty grain paste and powder processing expansion completed
2020-2021
Donald Wilkes serves as President of FEMA ( Flavor & Extract Manufacturers Association)
and on the Board of IOFI ( International Organization of Flavor Industry).
Making flavor with impact since 1993.
Celebrating our flavor heritage
Blue Pacific owes its start to a family passion for flavor.
President and CEO, Donald Wilkes, literally grew up in the flavor industry! At 12 years old he took his very first job at his father's flavor company, Globe Extracts. David Wilkes taught his son the flavor trade from the ground up, instilling in him a commitment to integrity and quality that guides Blue Pacific to this day. Donald pulled flavor jugs for production before advancing to compounder, eventually taking the role of regional salesman. He often jokes, "if you cut me, I'll bleed flavor" which is probably not far from the truth!
In 1993 Donald started his own company, Blue Pacific Flavors, from his Santa Monica home and has been growing it with mindfulness and passion ever since. We owe our success to a team of talented and diverse employees that bring years of flavor, food, beverage, and wellness industry experience to their jobs. Blue Pacific employees have created or collaborated on some of the most iconic flavors and brands in the world. A walk down any grocery store aisle is literally a walk down memory lane – or a hall of fame!
Over 25 years later, our passion for flavor is still alive and well. By honoring our heritage and relying on a strong foundation of knowledge and expertise, Blue Pacific will continue to artfully create flavors that deliver timeless delight.
The Essence of a Name
When I founded Blue Pacific in 1993, I couldn't wait to get started. I had the vision, the team, and the passion. Only one question remained: What to call it? Read on about how we got our name
We are proud to be members of these flavor, food,
and organic industry organizations